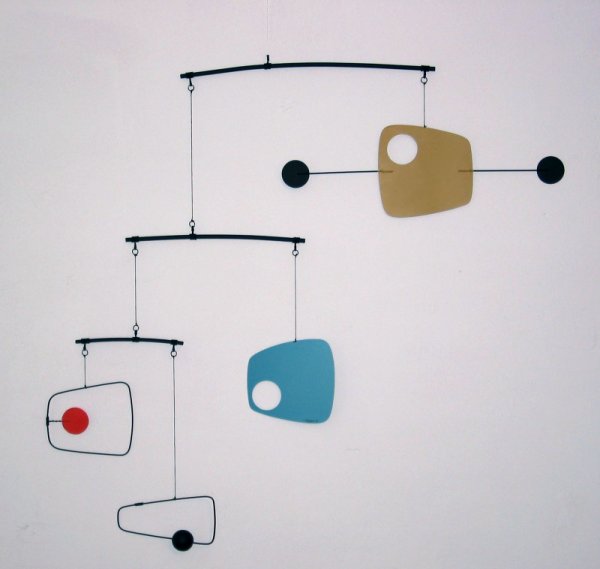 Quiet Ending
29 in. tall x 34 in. wide

This was the last hanging mobile design that I produced in 2005 and so I decided to name it Quiet Ending because of that, and because of the calming effect it seems to have on me. It has a bit of a Mod - Nautical look, and gives me the impression of boats serenely floating in a bay at the end of the day. . .but you may see something completely different!
As with all of my kinetic mobile sculptures, it is an original design and is signed by me, Unigami - the artist. It is constructed in the manner of Alexander Calder's works with great care taken to make this deceptively complex mobile as beautiful and elegant as it can be.
It moves nicely in the slightest air current and is the perfect size for just about any room.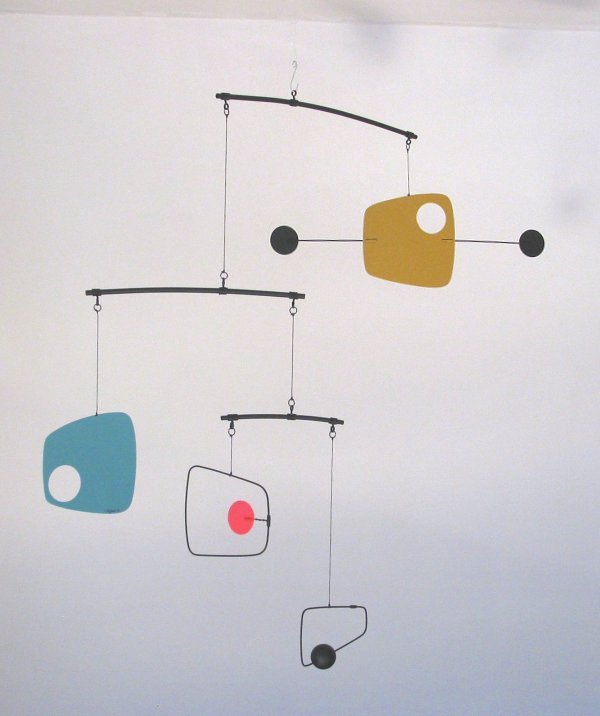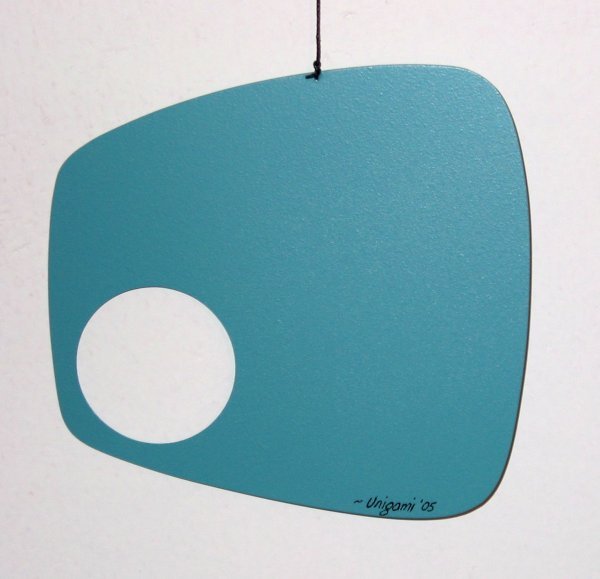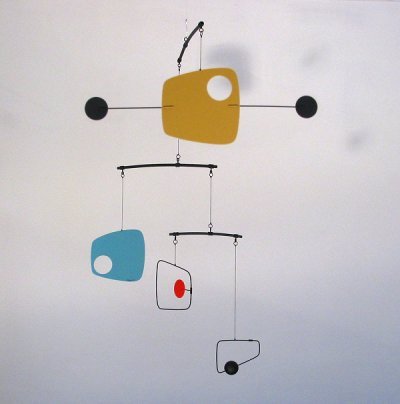 Quiet Ending is constructed of aluminum sheet metal, steel wire, aluminum tubing, and nylon line. The round black element on the bottom piece is actually a painted sphere.
The colors used on this mobile are flat black, khaki, verdigris, and reddish-orange.
It is 29 inches tall from top to bottom, 34 inches across, and spins around in a 36 inch diameter arc. No assembly is required, and instructions and hanging hardware are included.
This is a gallery-quality mobile, with lots of attention given to the design, wire work, and paint.