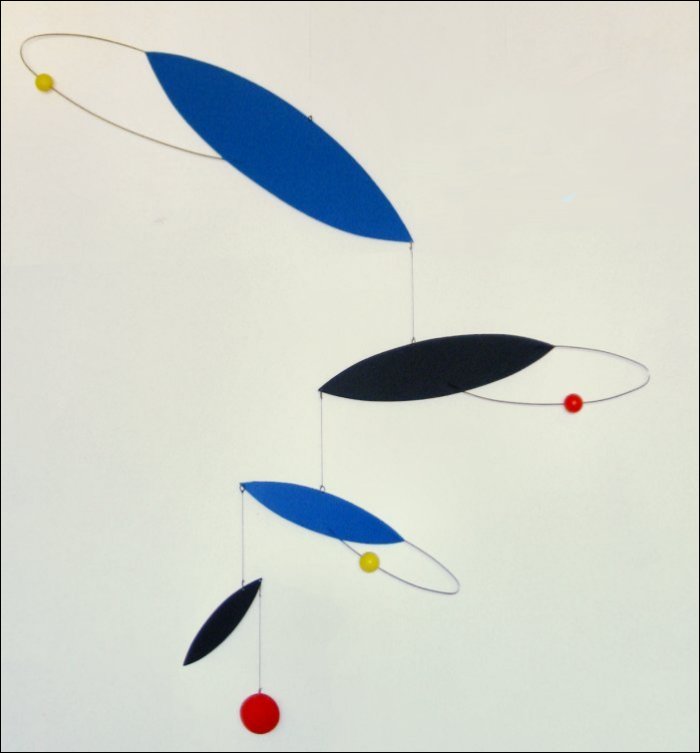 Apogee
32 inches tall x 30 inches wide

This is a very cool hanging mobile with lots of interesting design features and it's perfect for a quiet corner in any modern, retro, or space-age inspired room.
Apogee is constructed of aluminum sheet metal and stainless steel wire - primed and painted in flat black and primary blue. The stainless steel wires are left unpainted. This mobile features four spheres in orbit that are painted red and yellow.
Measuring 32 inches tall by 30 inches wide, it is the perfect size to fit nicely in corner, two-story foyer, or a room with vaulted ceilings. Not suitable for outdoor hanging.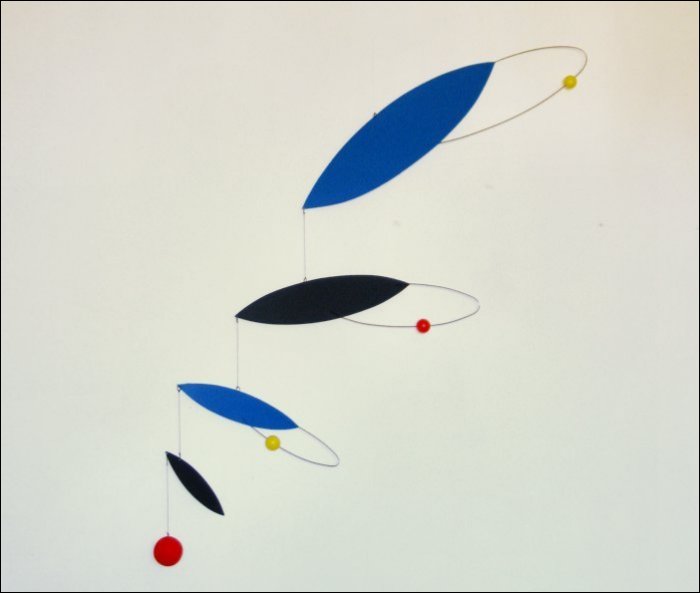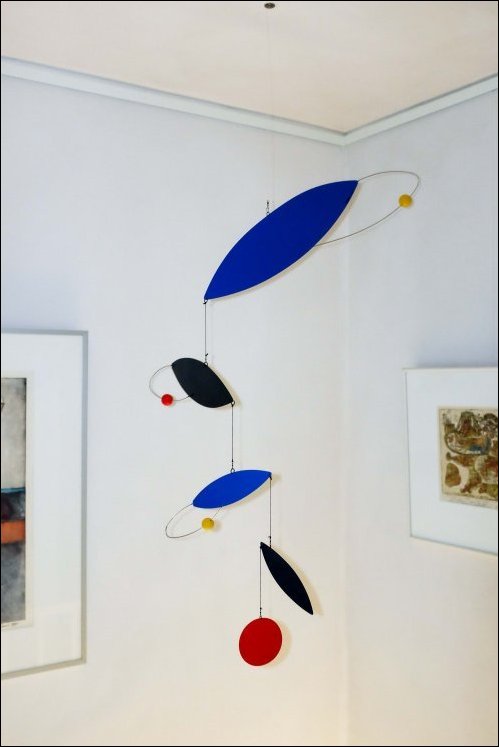 This mobile has complete freedom of movment and provides an infinite variety of beautiful patterns.
View it in motion!